We are a Nest Smart Home stockists
For too long, the smart home hasn't been very smart. It's complicated to set up and manage, with a lot of different devices that don't work well together. So we're simplifying things and bringing together all Nest and Google Home products under one roof. Introducing Google Nest. Welcome to the helpful home. Security, entertainment or just energy an Lighitng Nest has you covered. Run your home without lifting a finger, whether you're cooking dinner, folding laundry or playing with the children, control compatible lights, appliances and morewith just your voice. 
Hello Nest Doorbell
Nest Hello lets you know who's there, so you'll never miss a thing. It replaces your existing wired doorbell, and delivers HD video and bright, crisp images, even at night. It's designed to show you everything on your doorstep – people head to toe or parcels on the ground. And with 24/7 streaming, you can check in at any time. Or go back and look at a 3-hour snapshot history to see what happened.Nest Hello can tell the difference between a person and a thing, then alert you. With Nest Aware, it can also let you know if it spots a stranger or someone you know.Say hello, even when you can't. HD Talk and listen reduces ambient noise so that visitors come through loud and clear. And when you can't answer, quick responses let you reply to visitors with different pre-recorded messages.4:3 HD video designed to show people head to toe. The HDR video shows sharp details, even in bright and dark areas with a IPX4 rating. Your video stays safely in the cloud. We encrypt our connections. Keep data safe and private. And we work hard to protect your information.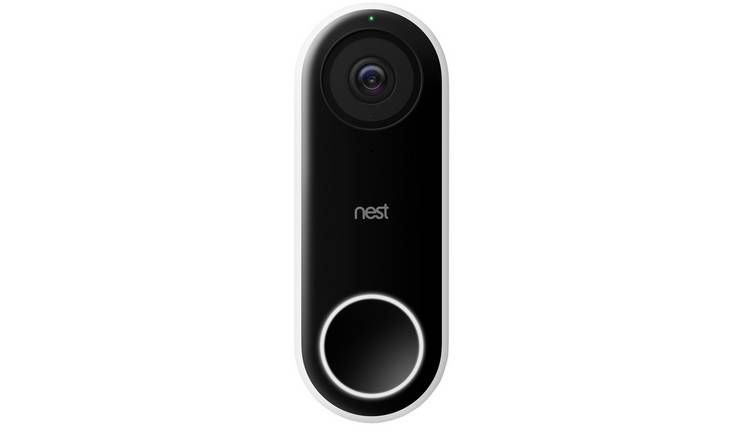 Nest Hub
See your life in one view, and get things done hands-free. Google Home Hub helps you make the most of moments at home. With Voice Match, get your calendar, commute, reminders and more right on the home screen. You can even get the news, make a shopping list, and place calls to friends, family and local businesses. "Hey Google, show me my calendar. " Voice-control compatible lights, cameras, TVs and more from a single dashboard. Works with Nest and 200+ smart devices from 50+ popular brands.Ask questions and get visual, immersive answers from Google on weather, recipes, local business info, and more. You can even watch helpful videos from YouTube. "Hey Google, show me how to tie a tie. " Use your voice to play your fave songs, albums and music videos from YouTube Music.You can also listen to Spotify and radio stations for free. Use your voice to show your pics in Google Photos. And, see your photo albums even when your display is not in use. Compatible with Bluetooth, as well as android and iOS devices.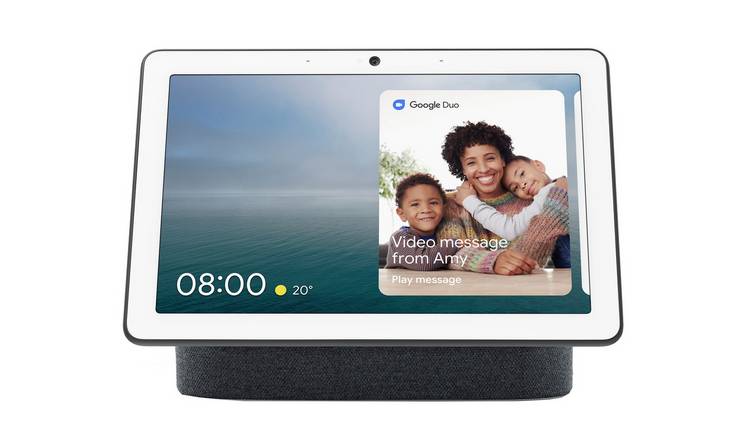 Nest Thermostat
Your thermostat controls 60% of your energy bill. So shouldn't it help you save energy? The Nest Learning Thermostat does. It gets to know the temperature that you like while you're at home, and turns itself down when you're away. It even learns how your home warms up or how draughty it is, so it only uses the energy that it needs. Now the Nest Thermostat does something new, called Farsight. It will light up to tell you the temperature, weather or time.You can also control your hot water tank with the Nest Thermostat. It comes with a hot water schedule – just adjust it from the Nest app. You can boost the heat so that you have extra hot water if you want it.The Nest App shows you how much energy you use every day in Energy History, and every month in your Home Report. So you can see when you use more energy, such as at the weekend or Monday nights, and how to use less.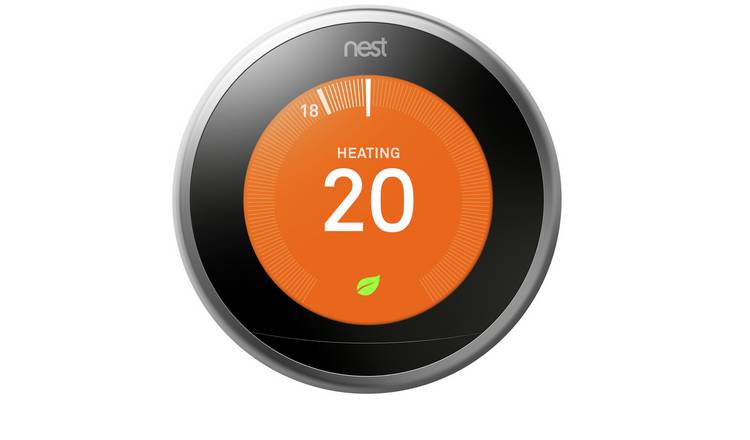 Ablectrics will be shortly stocking these products(and more), Feel free to come in to our Bristol Showroom and chat to us about them when they are available