At ABLECTRICS we pride ourselves on stocking great quality brands at competitive prices and we are delighted to now be a ARMEG stockist!
About Armeg.
Since 1973, Armeg has been designing and manufacturing performance quality power tool drilling accessories for professionals. In our time they've made real advances in drilling, and today innovation and quality remain at the heart of their business. It's what makes their power tool accessories perform.
They've been designing and making for over 45 years, so their factory is home to real experience. Everything they make is the product not only of quality materials, or rigorous quality control, but true expertise, insight and knowledge. Over the years, they've created products that have revolutionised the way professionals work, such as the electrical box sinker, the world's first square-hole drill. And it's that sort of innovation that demonstrates the vision and focus for Armeg: to serve the professionals who rely on their products with a simple promise – to use their expertise to help them perform, always.
Armeg History
1973

The company was formed in 1973 by two brothers, Andrew and Michael Green, who had been working locally within the industry. By bringing their initials together, the name 'Armeg' was born. 

1975

They embarked on exporting with Australia being our first international market.

1986

At the height of the 80's They were granted the SDS Plus Hammer drill bit license by Bosch.

1999

The company was bought out, going into the new millennium with a new management team, comprising of Mark Goodison and current sole MD, John Mowthorpe.

2003

Tile drilling was changed forever when we revolutionised the market with the launch of 'PTC', the first 'point & push' carbide drill bit capable of drilling grade 5 porcelain tiles.

2010

They joined the prestigious 'Made in Sheffield' organization.

2016

Symbolising their dedication to continuous quality improvement, they became ISO 9001 accredited.

2017

Mark Goodison retired from the business leaving John Mowthorpe as sole Managing Director
and majority shareholder.

 

 
Their passion is for smarter products that push the boundaries of what is possible, to help professionals really perform. They want to innovate in a way that saves you time, money and effort, and rewards with precision and performance.
They are dedicated to innovative design and their R&D team is always strengthening their collection of ground-breaking product innovations.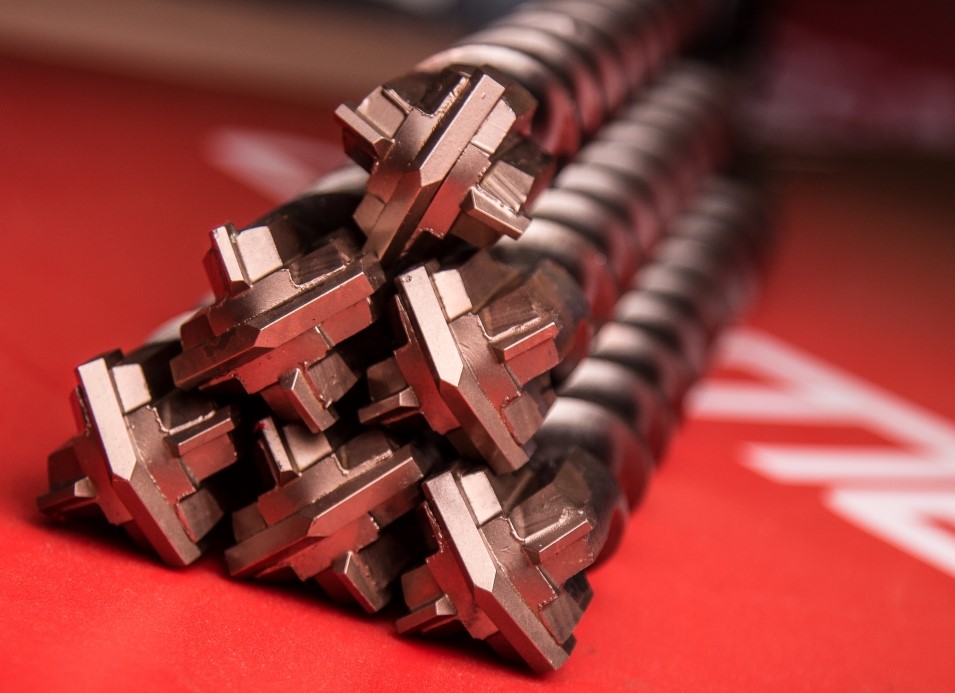 At the heart of the business is their team, and their team approach has been integral to their growth. Across the business, they work together, designing and manufacturing Armeg's tools and accessories under one roof. Sometimes they get the kind of project that reminds them why teamwork really matters, like the rapid turnaround requirement for 64 kilos of 2m-long SDS bespoke drill bits for delivery to Malta. It wouldn't have been possible without the kind of expertise and team spirit that's second nature to them.
Quality is integral at every stage in the process, allowing them to provide the consistency their customers rely on. They ensure our products are manufactured and engineered to the highest standards using technically robust designs and the best appropriate materials. That's why their products are used globally, including on prestigious projects such as the Cairo International Airport Terminal Three Project.
 Armeg's innovation in drilling materials has allowed professionals to save time and money, a great examples of this are their Stubby Woodbeavers (designed to be used between joists) and their Accelerat8 sheet holesaws, perfect for creating quick clean holes in both tray, galvanised boxes and fuseboards. Their Twister Electricians Set is a fantastic value and high quility kit including: Twister HSS Cobalt Drill Bits, Twister Multi Material Drill Bits, Nail-Proof Stubby Woodbeaver,  Acceler8% Holesaws, 230mm Long 1/4" Extension Rod  and  SDS Plus to 1/4" Adaptor.